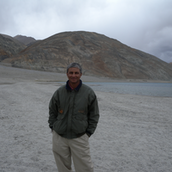 R. Dhirendra
Founder and CEO, Eduquity Career Technologies
​Drin has a strong commitment to social justice issues. He served as the National President of Round Table India where he championed several social causes in the field of education. During his tenure he initiated strategic partnerships which culminated in the construction of more than 2000 schools across the country at an investment of about Rupees 100 crores ($USD 20 million).

He is also the trustee of Akshara Foundation in Bangalore whose goal is to have every child between 3-14 years of age in school. As a result it is estimated 200,000 children have been brought into the education system in Bangalore.

Drin is the Founder and Chief Executive Officer of Eduquity Career Technologies, a Human Resource Assessment and Development services company. Eduquity is now one of the largest assessment companies in India.