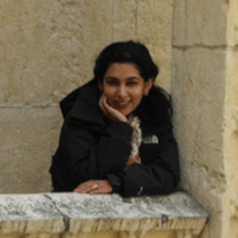 Janaky Ramaswamy
Environmental Engineer
​Janaky's area of expertise and interests lie in protecting the environment through resource conservation, water and wastewater treatment, solid waste management as they relate to toxic chemicals, emergency planning and community right to know. She specializes in regulations that are enacted in the U.S. relating to all of the above.

Janaky started her career as a management trainee at Madras Refineries Limited back in Chennai, India. She was an Environmental Specialist at William Zinsser & Company, where she was responsible for record keeping and completion of state and federal regulatory reporting requirements for the company's three facilities in New Jersey. As a researcher, she developed and designed kinetics for a biological reactor to reduce toxicity of refinery wastewater as part of a Toxicity Reduction Evaluation (TRE) project for a petroleum refinery consortium.

​She is a certified Environmental Specialist and has a B.Tech degree in Chemical Engineering from Anna University and MS in Environmental Engineering from the U.S.